THANK YOU TO THOSE ON THE FRONTLINES OF THE COVID-19 BATTLE

Prostate Cancer Resource have save thousands of men lives in partnership with the following: Apple Inc; National Cancer Institute; California Pacific Medical Center; United States Veterans Initiative; United Healthcare Group; IRA and LEONORE Gershwin Trusts Philanthropic Fund; St. Anthony Foundation; Glide Memorial Dev. Corp; The SAFEWAY FOUNDATION; WAL-MART FOUNDATION; LLC Trustee for Pacific Gas & Electric. Company/Employee Giving; Catholic Charities; Television & radio news media: Fox News; Univision; ESPN radio stations; NBA GOLDEN STATE WARRIORS; Mike Bertnick, Dew Organic; Prostate Cancer Resource nation-wide suicide prevention life line service center for men with prostate cancer(partial list). Learn more...scroll page.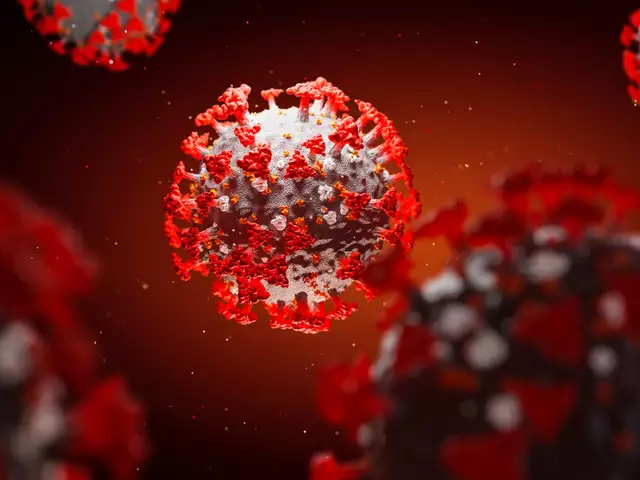 OUR COVID-19 RESPONSE

Updated November 23, 2020
FREE AT HOME NEW RAPID COVID-19 SALIVA TEST KITS APPROVED BY FDA
In response to the out-of-control COVID-19 pandemic, Prostate Cancer Resource in partnership with Yale School of Public Health is planning to offer free at new home rapid saliva-based-self collection test kits to medically fragile elderly cancer patients, with multiple pre-existing health conditions that could exacerbate COVID-19 worst effects.
This is a new and painless alternative test compared to the other option of getting a swab struck up your nose, which is a less than a pleasant experience. The contactless test require putting your saliva into a tube, then mix the agent to activate the test. You put the tube into a provided envelope for overnight shipping to the laboratory. The results are sent by way of a text message or email.
The advantages of the rapid COVID-19 saliva tests are high-risk cancer patients do not have to visit an in-person test site for the invasive nasal swab test or leaving the safety of their homes and risk exposure to the contagious virus.
Prostate Cancer Resource will be seeking financial help from the Federal HEROES Act pending in Congress, to fund the free new rapid COVID-19 Saliva Test kits program, to limit the spread of the virus and hospitalizations. According to Dr. Reingold, we are in the grips of a third COVID-19 wave for the winter, if hospitalization rate goes up, we would lose the fight against COVID-19.
The new rapid COVID-19 saliva test kits are provided by third parties and not by Prostate Cancer Resource. The offer is subject to change and may have restrictions. For more information, please call our center (415) 994-7435.
COVID-19 HUNGER RELIEF FREE FOOD DISTRIBUTION PILOT PROGRAM
The unprecedented pandemic has increase demand for nutritious meals by our local cancer patients facing economical hardship and experiencing hunger. Prostate Cancer Resource recognizes the impact our senior citizens are facing due to COVID-19. In response to the disease, we are proud to announce the expansion of its free COVID-19 Hunger Relief Free Medical Food Pilot Program, which started five months ago to prevent hunger and malnutrition.
The free medical food distribution service is a lifeline for our elderly and less fortunate who are "often" invisible; living on the margin; "embarrassed" to go to the local food bank; "struggling" to put food on the table and make monthly rent payment.
Our agency projects the number of local cancer patients and survivors facing hunger and malnutrition in the coming 12 months will rise above 10,000. The situation is especially critical to patients with life threatening health issues. Prostate Cancer Resource will continue to provide this essential service for the long-term as the nation recover from the impact of the pandemic.
We are grateful for the generous funding from the Federal CARES Act to support our essential services during the crisis. The CARES Act funding for the COVID-19 Hunger Relief Free Medical Food program ends on December 30, 2020. Prostate Cancer Resource is committed to doing everything possible to continue providing emergency nutritious food to fight hunger in our community.
PHILANTHROPY PLAYS A CRUCIAL ROLE IN OUR EFFORTS TO PROVIDE MEALS TO THE ELDERLY IN ISOLATION. PLEASE PARTNER WITH US BY MAKING A
TAX-DEDUCTIBLE, YEAR-END GIFT TODAY.
We are in the grips of a third COVID-19 wave for the winter and the worst is still ahead. The intention of the appeal for year-end donation is to curb the overwhelming demand for nutritional meals to prevent malnutrition and hunger facing our local medically fragile cancer patients and survivors living in fear and isolation in the era of the COVID-19 pandemic.
The health and welfare of our elderly with challenging health issues has been at the center of our decision regarding food insecurity. It is abundantly clear that Prostate Cancer Resource must step up and play a key role in preventing hunger and malnutrition. As the situation rapidly evolves, we must focus on aiding our elderly living in quarantine. We are seeing folks who have never seek food and are ashamed to line up at a food bank. It is devastating and it is the reason, we are seeking your support because it allow us to create sustainability for the COVID-19 Hunger-Relief Food Distribution program and Doorstep Delivery program to get groceries to the elderly facing starvation.
Prostate Cancer Resource volunteers expect to provide free medical meals prepared by local chef and shelf stable emergency box plus protein; fruits; vegetables and dairy products to over 4,500 seniors if resources are available. The free medical meals delivery program commence on June 29, 2020.
Your year-end gift of $10; $25; $50 or more will expand our reach in the coming year, so please give now.

Our Tax ID
52-2094189
In the past, Prostate Cancer Resource team-up with St. Anthony Foundation to help the poor in our community. Read Father John Hardin letter to Prostate Cancer Resource by clicking image. In addition, Apple Inc., partnered with Prostate Cancer Resource to give out over 2,000 face shields to our cancer patients & survivors to protect against COVID-19.
We couldn't do it without the support of donors like you.
| | | |
| --- | --- | --- |
| | | Click to enlarge image |
PROSTATE CANCER RESOURCE WELCOME INTERNS FROM SAN FRANCISCO STATE UNIVERSITY.
| | | |
| --- | --- | --- |
| Lianna Cubias | | Otto Duke |
We are proud to welcome our interns from San Francisco State University, Lianna Cubias and Otto Duke to help with our food delivery program during the holiday season.
COVID-19 EMERGENCY HUNGER - RELIEF FOOD DISTRIBUTION DRIVE
Posted: June 29, 2020
The COVID-19 pandemic is creating food insecurity and the demand have skyrocketed among our vulnerable population. Prostate Cancer Resource implemented an emergency food distribution program, in response to local cancer patients in-treatment, struggling to make ends meet and have to make difficult choices, regarding their next meal. Our goal is to ensure that our vulnerable population have access to nutritious food to help fight hunger: boost bone health and stay stronger.
OPERATION
Distribution is on a once-a- week basis. Every Fridays, starting June 29, 2020, 1 p.m. to 4 p.m. Expect to serve 200-500 persons. Each emergency food package, provides a minimum of seven day's worth of nutritionally balanced food in-to-go containers, that could be reheated and non-perishable foods.
PICK-UP
At Prostate Cancer Resource facility, 2517 Mission Street, Suite 7, San Francisco. Our volunteers are taking all precautionary measures to ensure a safe controlled environment. Social distancing is enforced and wearing of a mask is required. For more information, please call (415) 994-7435.
PROSTATE CANCER RESOURCE HAS THOUSANDS OF FACE SHIELDS
AVAILABLE FOR DISTRIBUTION
If you are a cancer patient or survivor, you are at a higher-risk of serious health complications from COVID-19. Prostate Cancer Resource has thousands of face shields available for distribution. To obtain a free face shield, please call (415) 994-7435. We would like to thank Apple for their generous donation of face shields.

Apple face shield boxes
at Prostate Cancer Resource facility.
ABOUT
For more than 22 years, Prostate Cancer Resource, a public benefit 501 (c) (3) nonprofit organization, headquartered in San Francisco, California continues to play a crucial role in the fight against prostate cancer. Our mission is dedicated to public service campaign meant to highlight the importance of early detection of the disease; education; prevention; diet and providing telephone lifeline for individuals battling cancer in need of emotional support and connection to resources.


Prostate Cancer Resource launched the first telephone hotline providing life-saving information, referrals and suicide prevention. The service is free and confidential. Talk with a behavioral mental heath counselor (LCSW) with a Master's degree.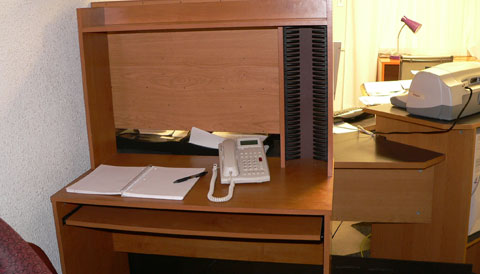 David Jones, (l) Safeway, Jennifer weber (r) PCR SF facility.

PCR David Jones, President (left) with Dr. Martin Brotman, MD (right) receiving Recognition Award at San Francisco hotel.

| | |
| --- | --- |
| THANKS! | |
| | |